At the Zone we offer the best and largest studios in the area with Full air conditioning, mirrors and with an enviable range of equipment keeping classes varied and motivating.
Studio 1 is 15m x 14m with a large equipment storage area.
Studio 2 is 15m x 6m.
Our studios are equipped with over 30 Steps, 20 Spin Bikes, 15 mini bounce trampolines, extensive hand weights, kettlebells and 2 full pump sets as well as Body Bars. We also have a wide range of tube bands, Pilates band and double ring bands with varying intensity as well as Pilates rings, Pilates Balance boards, Bandaroos, Foam rollers, over 30 Fit balls and Bender balls.
Additionally, we have a full range of boxing equipment Inc. bags, glove pads and skipping ropes as well as battle ropes agility ladders etc.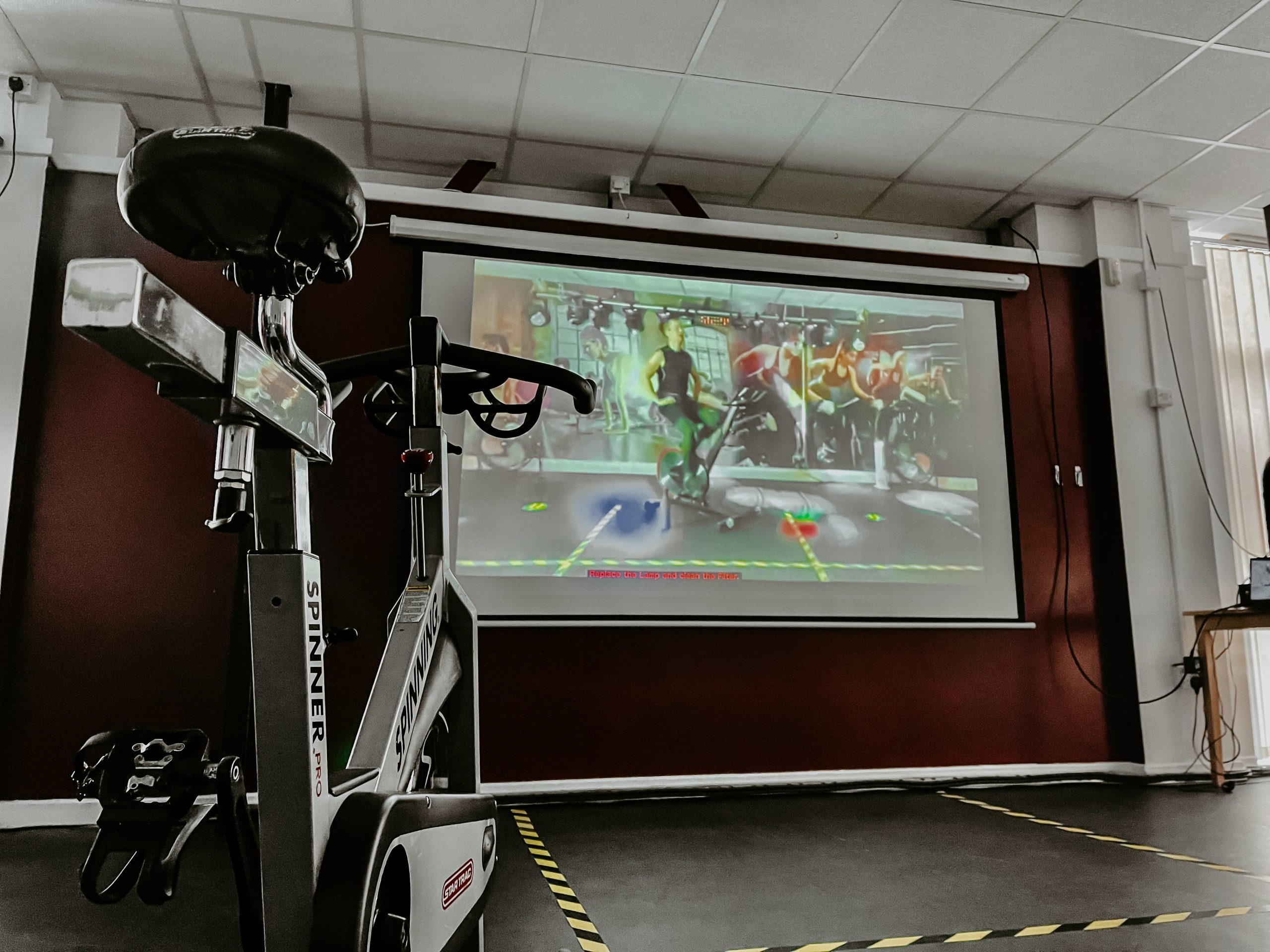 Run by a virtual instructor on-screen, we also offer a range of pod classes. Meaning that we can run even more classes from our studio.